Posts Tagged FOSE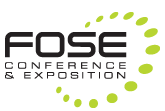 The DNSSEC Deployment Initiative in conjunction with FOSE will be putting on the workshop, Making DNSSEC the Trust Infrastructure: Where Domain Name Security is Headed, at FOSE 2012  (Washington, DC, April 3-5, 2012).
Registration is now open.  The $45 FREE (registration required), 10:00 AM – 4:00 PM workshop on April 3rd, which is aimed at DNSSEC in the US Federal Government, includes these objectives:
Understand where U.S. Federal DNSSEC deployments stand, and the impact of reductions in Federal data centers and domain names on .gov deployment;
Learn about new DNSSEC-aware apps that can help speed or ease deployment; and
Learn where DNSSEC will lead Federal and worldwide Internet security next, in the face of large-scale domain-name attacks and other challenges.
FOSE, the federal information technology conference and expo, offers free registration to federal employees and military personnel.  Don't fit into those categories? The DNSSEC Deployment Coordination Initiative can offer you free registration at this special link.  
You can see the full program for the March 24 daylong session "What's Next in DNSSEC," sponsored by the Initiative, here.  Featured will be updates on U.S. federal government DNSSEC deployment and next steps; state, municipal and public-private network deployment; perspectives on DNSSEC in the commercial, educational and nonprofit sector domains; and lessons learned from deployment across the federal system. The program is free but requires pre-registration.
DNSSEC deployment to be featured at FOSE 2010: A special presentation, "What's Next in DNSSEC: Securing the Domain Name System" will be presented at FOSE, the conference and exhibition for the U.S. government IT community, on Wednesday, March 24, 2010 from 10:30 a.m. to 4:30 p.m. Registration for the session will begin in November 2009 and is open to all FOSE and GovSec/U.S. Law attendees; pre-registration is required for the session, which is free. The day-long session will assess the U.S. federal response to securing its domains; examine challenges faced by agencies deploying DNSSEC; and share lessons learned and next steps as DNSSEC is deployed in other sectors. Software and hardware naming solutions also will be presented to update participants on available options for automating or easing deployment challenges. The session is organized by the DNSSEC Deployment Coordination Initiative and supported by the U.S. Department of Homeland Security. To exhibit in the DNSSEC Pavilion at FOSE, contact Don Berey, Show Director at 703-876-5073 or send him an email at [email protected].