Posts Tagged dot-gov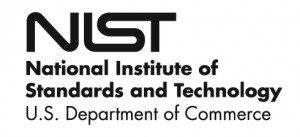 The US National Institute of Standards and Technology (NIST) announced the release of the fourth revision of Special Publication 800-53: Security and Privacy Controls for Federal Information Systems and Organizations last week.   NIST SP 800-53r4 (3.3MB PDF) is the latest revision of the FISMA controls that apply to all Federal information systems.  This revision includes changes to the two DNSSEC related security controls (SC-20 and SC-21).
SC-20 combines the previous Enhancement on provisioning of DS RR's in the parent zone and make it part of the base control.
SC-21 is changed to require "[t]he information system requests and performs data origin authentication and data integrity verification on the name/address resolution responses the system receives from authoritative sources."  This means that all Federal systems must either request and validate DNSSEC responses, or have a trusted link to a validator that can provide that service for the system. Control SC-21 is also changed to be required for all security levels (Low, Moderate and High).
As with previous revisions of NIST SP 800-53, the final set of controls are official twelve months from the final publication date (estimated to be July 2012). The public comment period for this draft ends on April 6th. Comments should be sent to the FISMA project team at [email protected]