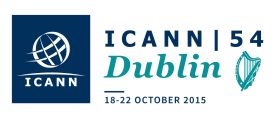 The video and slides are now available from the 6-hour DNSSEC Workshop at ICANN 54 in Dublin this month.  You can see the agenda and download all the slides at:
https://meetings.icann.org/en/dublin54/schedule/wed-dnssec
The session was recorded in two video segments due to the lunch break:
Both videos are embedded below the agenda for those wanting to play them right here while seeing the agenda.
The agenda for the session was:
0900-0915 – DNSSEC Workshop Introduction, Program, Deployment Around the World – Counts, Counts, Counts
Dan York, Internet Society
0915-1045 – Panel Discussion: DNSSEC Activities in the European Region
Moderator: Russ Mundy, Parsons
Panelists:

Ondrej Filip, CZNIC
Billy Glynn, Consultant
Cristian Hesselman, SIDN
Peter Koch, DENIC
Vincent Levigneron, AFNIC
Peter Janssen, EURid
Sara Monteiro, .PT
Roland van Rijswijk, Surfnet – Making the Case for Elliptic Curves in DNSSEC
1045-1100 – Break
1100-1215 – Panel Discussion: DNSSEC On The Edge

Moderator: Jacques Latour, CIRA
Panelists:

Joe Abley, Dyn – Registrar Signing Services
Ólafur Guðmundsson, CloudFlare – DNSSEC Signing at Scale on the Edge
Jacques Latour, CIRA — DNSSEC DS Auto Provisioning (DSAP)
1215-1230 – Great DNS/DNSSEC Quiz
1230-1315 – Lunch Break
1315-1430 – Demonstrations and Presentations: DNSSEC and Applications
Moderator: Dan York, Internet Society
Panelists:

Sara Dickinson, Sinodun — DNSSEC for Legacy Applications
Wes Hardaker, Parsons – DNSSEC/DANE Demonstration
Richard Lamb, ICANN – Outlook and SMIME/DNSSEC Demonstration
Paul Wouters, Fedora – Protocols and Applications to Add an Additional Security Layer
1430-1500 – Presentation: Stimulating DNSSEC Validation for .NL

Cristian Hesselman, SIDN/SIDN Labs
1500-1515 – Presentation: DNSSEC – How Can I Help?
Russ Mundy, Parsons and Dan York, Internet Society
The video for the morning session is:
The video for the afternoon session is:
Thank you to everyone involved session – we'll look forward to doing it again at ICANN 55 in Marakech!
WATCH FOR THE ICANN 55 DNSSEC WORKSHOP CALL FOR PRESENTATIONS – COMING SOON!
And if you want to get started with DNSSEC, check out the Deploy360 Start Here page as a place to begin.