Right now the DNSSEC Workshp is streaming live out of ICANN 52 in Singapore.  You can watch and listen live at:
http://singapore52.icann.org/en/schedule/wed-dnssec
You can also download the slides that will be presented today.  As you look at the agenda, please note that all times are Singapore Time which is UTC+8. (So, for instance, the 8:30 am SGT start time of the DNSSEC Workshop on Wednesday, 11 Feb, will be 1:30am Wednesday in Central European Time and 7:30pm Tuesday evening in US Eastern time.)   Here is a view from the room today: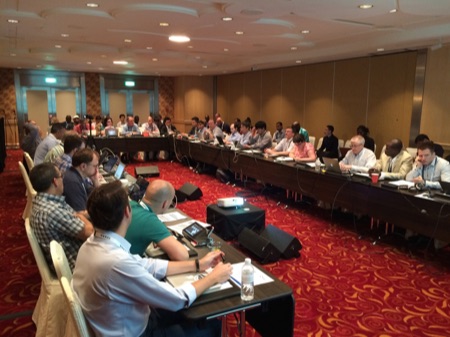 We're looking forward to a great day of discussions!